Why Use a Transaction 911 Transaction Coordinator?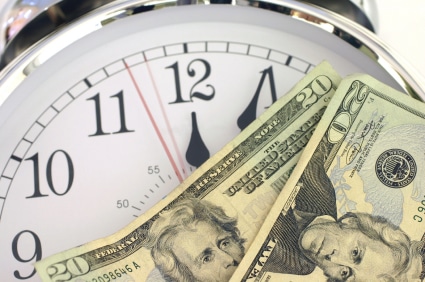 Simply put, because we save you time, give you peace of mind, and offer the convenience of on-line access to your complete transaction files 24 hours a day.
The mundane, yet vital paperwork tasks related to a California real estate transaction can cost you upward of 20 hours on each transaction. Transaction 911 gives you back that time, so you're free to reach more clients and sell more homes.
The actual hours saved are only the beginning.
Because we handle preparation of paperwork and routine tasks such as scheduling inspections and monitoring deadlines, we free your mind as well as your time. You can rest easy, knowing that what needs to be done will be done – and your files will always be handled in accordance with the purchase and sale agreement.
Although few talk about it, mental "to-do" lists and looming deadlines clutter our minds and reduce our ability to focus in the moment.  With Transaction 911, you can focus your attention on the client you're with at the moment, or on having and enjoying a personal life.
You'll enjoy peace of mind.
With Transaction 911 on your team, you can forget the to-do list, knowing routine tasks will be completed on time and knowing that if there's something you must do, you'll be reminded well ahead of time.
As you know, today's California real estate transactions can involve as many as 50 different forms and 150 pages of data.  Many of those forms require multiple signatures and repeated trips back and forth between buyer, seller, brokers, and the agents.
Our password-protected file access allows you, your clients, and the cooperating agent access to every form, 24 hours of every day. And since we employ an electronic signature platform, you won't be driving around getting signatures or delivering copies.
Should you have a question, we're available from 9 to 5, Monday through Friday. And because we're a team, there's always someone available to answer your questions or address your concerns.
Why use a Transaction 911 coordinator?
So you can be free to see more clients and sell more real estate. 
To start saving time and experiencing the peace of mind that Transaction 911 provides, click here to create an account and download our "Getting Started" checklist.
Or… give us a call at 760-839-3838. We'll be happy to answer any questions you might have.