What Will Transaction 911 Do For You?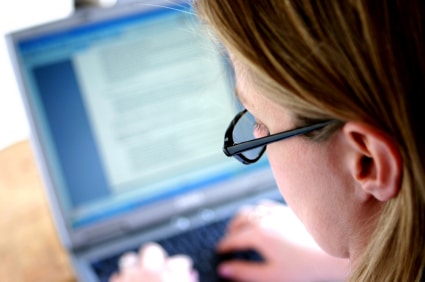 Transaction 911 will coordinate and manage your residential or commercial file from the purchase and sale agreement all the way through closing. If yours is the listing side, we will also go back to your listing file, checking to see that all is in order.
We keep you on track and on time, with service that begins with the basics.
Your service from Transaction 911 begins with our getting started checklist, with which you'll give us the basic information we need to open your file and get started.
We'll then generate and furnish you with the most recently updated disclosures and forms you need in accordance with the purchase and sale agreement.
Should you have brokerage-specific forms, you'll simply furnish them to us for inclusion in your file. You'll only need to do this once, as we'll then keep them on hand for use in your future transactions.
We simplify communications.
We'll upload all the required documents to your virtual file. From there, your password-protected documents and information can be accessed 24 hours a day.
You and your clients or you and the cooperating agent, loan officer, or escrow officer will enjoy the convenience of reviewing documents together in real time, even when miles apart.
And when signatures are needed, our electronic signature platform will make it simple and fast.
We give you peace of mind.
With Transaction 911 on your team, you can focus on growing your business, because we check all documents, advise you of missing initials or signatures, and remind you well ahead of approaching deadlines.
Some of the tasks we perform on your behalf:
Generate and auto-populate all forms in accordance with your purchase and sale agreement. In addition to state-required forms, once your brokerage-specific forms are in our system, they will automatically be added to each of your files.
Review purchase and sale contracts to assure accuracy and completion. We check for missing signatures and initials – and alert you when action is needed.
If yours is the listing side, we also review all listing documents and alert you to missing signatures or initials.
We'll order the Home Warranty, Natural Hazard Zone Report, Septic, and Termite Reports.
Monitor deadlines:

Track deadlines outlined in the your Purchase and Sale Agreement
Alert you to approaching contingency removal deadlines
If requested, we will even contact the buyer's lender to make certain that the buyer has made mortgage application within the specified time frame.

Keep all parties up-to-date on the status of the file.
Request and upload settlement statement for review prior to closing.
Confirm that closing is on time and notify agents, buyers, and/or sellers of any hurdles along the way.
Send reminders regarding the final walk-through and final readings/transfer of accounts for utilities, etc.
Furnish you with the completed file for storage after closing. (You choose: electronic file, web link, or paper copies.)
Maintain your secure file.
What About Short Sale Negotiations?
We work with your negotiator to assure that everything on your side of the transaction is in order and completed on time.
Should you choose to have your short sale processed through our sister company, Short Sale Expeditor®, you will receive a discount on Transaction 911 management services.
And speaking of fees, be sure to read our "No Fee Guarantee." If your transaction fails to close for any reason, you won't owe us a dime.
Ready to see what you need to get started? Simply email us or call us to request a copy of our Getting Started checklist. And, if you'd like to ask a few questions, our in-house team is available Monday – Friday at 760-839-3838.