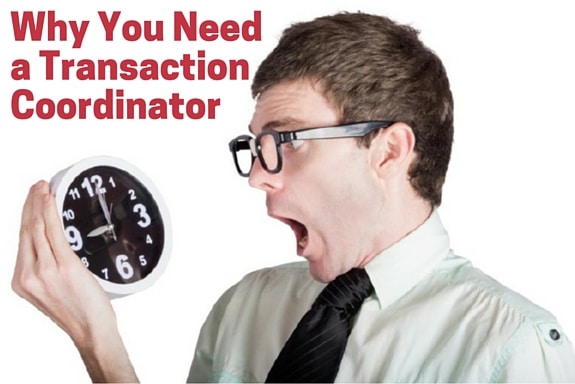 When I started out in real estate, I really didn't understand the importance of all the things that happen behind the scenes—particularly with respect to the paperwork. I mean that I knew that the paperwork needed to be completed, but I never really thought about what would happen when the real estate paperwork wasn't completed quite right. Aah, that's the beauty of youth—innocence and naivete.
Completing the real estate paperwork correctly, whether you use a San Diego County Transaction Coordinator or not, can be the key to your continued success in real estate. In California, there is a lot of liability to throw around. A real estate transaction, whether it's managed by a transaction coordinator or not, almost always contains a minimum of 45 different forms. What it they are not completed correctly? What if the names on the forms do not match the names of the buyer or seller? What if the wrong forms are included in the file? All of these issues can cause lots of problems after the closing of the sale.
Here's an example of a minor problem with a real estate transaction being managed by the transaction coordinating team at Transaction 911:
The transaction coordinator receives the purchase and sale contract. The buyer has signed and dated the entire contract. The seller has signed the contract, yet there are no dates next to the seller's signatures. Since the California RPA-CA (the purchase and sale contract) is date dependent (with respect to inspection periods, loan periods, and disclosure delivery), how does anyone know when the time periods begin?
So, what's the #1 reason that you should hire a qualified and professional Transaction Coordinator? They know the paperwork. Our team reviews all documents and points out things that need to be completely more thoroughly and makes recommendations about additional required forms for our state. Closing hundreds of transactions each year, the team at Transaction 911 has seen it all (or at least, lots of things) and knows how to help you get the job done quickly and effiiciently.
If you would like to spend time on prospecting and not on paperwork, contact the trustworthy team of transaction coordinators at Transaction 911.