California Transaction Coordinator Challenges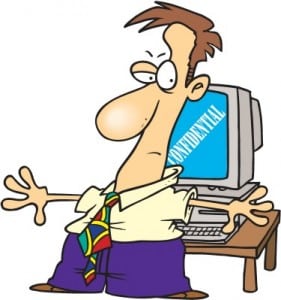 Most brokerages have a checklist that the transaction coordinator or agent is supposed to use in order to assure that the transaction file is fully compliant at closing. The larger brokerages (the franchises) often receive these checklists from upper management and those transaction coordinator checklists have been carefully reviewed by lawyers and legal teams. Other brokerages, however, may not have the benefit of high-priced lawyers and corporate headquarters. However, the files that come out of those "other brokerages" still need to be fully compliant.
3 Ways to Make Sure Your Checklist is Compliant
A good California transaction coordinator takes regular classes provided by the Department of Real Estate in order to assure that s/he is up to date on the latest forms required for the transaction. For example, nowadays the Water Heater Statement of Compliance and the Carbon Monoxide Notice are combined into another form and only required in very specific situations. But, without constant and continuous training, a California Transaction Coordinator may not be aware of those details. Additionally, any office not following all of the updates from the California Association of Realtors® may also not be aware that those minor changes means that it is time to update your checklist.
Here are three ways to make sure that you checklist is compliant:
Attend Regular Training Sessions Provided by the California Association of Realtors®. Going to transaction coordinator classes a minimum of one time a year helps to assure that you are up to date on all of the required forms.
Use a Second Set of Eyes. Nobody is perfect, and no two transactions are exactly the same. This means that the forms may be slightly different from transaction to transaction. Have another individual review your file and your checklist to make sure that it is complete.
Contact Transaction 911. Our office has trained California transaction coordinators that can use our checklist or yours. When you put our team on your team, you can be confident that your file will be thorough and complete.