RPA Timeframes – California Transaction Coordinator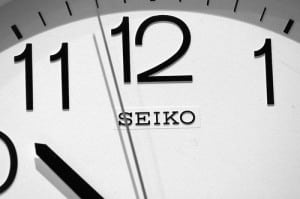 If you are a real estate agent in the state of California or if you are a California Transaction Coordinator, you need to know the Residential Purchase Contract (RPA-CA) like the back of your hand. That's a pretty long document filled with so many details that it is often difficult to know the ins and outs.
Unless you amend them when you draft the contract, here are some important timeframes that appear within the contract:
7 Days to Deliver Disclosures. From the date of acceptance (the date that the RPA or final counter offer is signed by all parties) until the seller is required to deliver disclosures to the buyer, the time period is 7 days. This means that all disclosures of materials facts on a number of different documents (such as the TDS, SPQ, NHD, AVID, etc.) need to be provided to the buyer within 7 days.
17 Days to Remove Contingencies. At the end of the 17th day after acceptance, the buyer is required to remove contingencies of sale. The contingencies can include a loan contingency, an inspection contingency, a disclosure contingency, and an appraisal contingency among others. The removal of contingences generally occurs on a formal document (CR #1).
3 Days to Deliver Deposit to Escrow. From the date of acceptance, the buyer has three days to deliver their deposit to escrow. Depending upon the contract and also upon your escrow company, this can be a personal check, a cashier's check, or even a wire transfer.
Failure to perform in a timely manner can result in cancellation of contract. Since the California real estate market is currently facing low inventory and there is great competition for almost every property the market, it is more vital than ever to perform in a timely manner–or face losing out on a wonderful property.