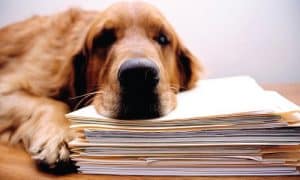 When it comes to real estate, it is very important to keep a paper trail. This paper trail must include letters or emails of confirmation.
What is an email of confirmation?
An email of confirmation is an email that confirms a conversation that you (the real estate agent) had with another individual or individuals either over the telephone or in person where the other individual(s) was provided with important information or made an important decision which has not yet been confirmed in writing. All of these letters of confirmation should be retained by your Carlsbad Transaction Coordinator, placed in your real estate transaction file, and retained for a minimum of three years.
Here are two situations when you should write an email of confirmation and provide it to your Transaction Coordinator:
Example #1: A home buyer is in escrow on a property, but decides that he (or she) does not want to conduct a physical home inspection using a professional home inspector. Knowing that a home inspector may discover some important information that the buyer may not be aware of and might otherwise cause the buyer to reconsider the purchase, it would be important that you confirm in an email that the buyer understands the consequences of NOT hiring a home inspection. Agents may additionally encourage the home buyer to sign a Buyer Inspection Waiver (BIW), but it would also be good practice to have the agent confirm a conversation about the topic. "Dear CLIENT, I am writing to confirm our telephone conversation of DATE where you decided that you did not want to hire a home inspector. In that conversation, I advised you…"
Example #2: Confirming emails are also very common in short sales. Agents should confirm that they have told the seller to consult an attorney or an accountant. They should also confirm that they have advised the seller of the credit consequences of the short sale. Additionally, agents should advise the seller of important dates (such as a foreclosure or auction date). While there are certain documents available and provided by the state Realtor® associations that will also review these key items, it does not hurt to confirm in writing any important conversation that an agent has with a buyer or a seller. "Dear CLIENT, I am writing to confirm our telephone conversation of DATE where I advised you that your short sale lender requires copies of …"
Keeping a good paper trail is the key to success in real estate. So, after you have written your letter, don't forget to provide a copy to your Carlsbad Transaction Coordinator for your real estate transaction file!