Carlsbad Transaction Coordinator Info on Commissions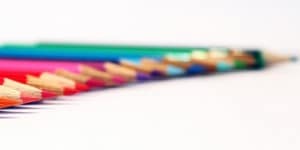 A Carlsbad transaction coordinator or a transaction coordinator anywhere else in the state of California aims to help real estate agents make sure that their real estate files are fully compliant with the Bureau of Real Estate (formerly the DREs) rules and regulations. Thankfully the California Association of Realtors® provides real estate agents and Carlsbad transaction coordinators with all of the necessary forms in order to do the job effectively.
One area where agents often get into a little bit of a pickle is with respect to reduction of commission. Unless you are a real estate broker running your own office, you (the real estate licensee) do not have the authority to reduce commission without the permission (the signature) of the office broker.
For this very reason, commission is not altered on an Addendum or a Counter Offer. Remember that a Counter Offer and an Addendum are generally documents signed by buyers and sellers. Those documents refer to aspects of the transaction negotiated between the buyer and the seller, such as a change in purchase price or closing date. While the buyer and seller may want the agents to reduce their commission, they cannot agree to such a fact on a Counter Offer or an Addendum. That would be as if you unilaterally decided to charge a surcharge and did not obtain the authorization of the person you were charging.
According to this Carlsbad transaction coordinator, any change to the commission needs to be addressed on a Cooperating Broker Compensation Agreement or on an Escrow Amendment—both of which must be signed by the Broker. Believe it or not, this issue is something that arises quite a bit. So, this Carlsbad transaction coordinator advises you to keep this in mind when working your next real estate transaction.
Liked these tips? We have more.

Learn About RPA Timeframes
When Was the Last Time You Updated Your Checklist?
How's Your Paper Trail?