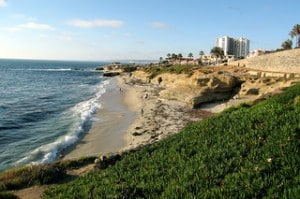 If you are a real estate agent, then you always need to keep abreast of the latest policies, procedures, and laws impacting the field of real estate. It's always a good idea to know the best way to do things. "All of that important information is what helps you to do your job… and do it well," says a Carlsbad Transaction Coordinator.
CARLSBAD TRANSACTION COORDINATOR TIP
Here is one super hot tip for California real estate agents from a La Jolla transaction coordinator:
DO use a (3) Step Disclosure Process. Anytime you are making a material representation as to the condition of a property and you do not know the statement is true for a fact, use the following process in written form. For example, if your seller states a new roof was installed by a licensed contractor five-years ago, do as follows:
FIRST: Identify the source of statement.
SECOND: Disclaim verification and/or accuracy and validity of the third-party statement.
THIRD: Urge Buyer to independently confirm the statement.
Under this example, the disclosure would state:
"Per Seller, a new roof was installed by licensed contractor 5 years ago."
"Agent has not, nor shall they verify Seller's statements as to the roof."
"Buyer is urged to perform their independent investigation to confirm Seller's statements as to the roof.
Utilize this great tip from a Carlsbad transaction coordinator when you work on your next real estate transaction. And, if you know anyone that needs a transaction coordinator for any transaction closing in the state of California, please do not hesitate to call the team of transaction coordinators at Transaction 911.