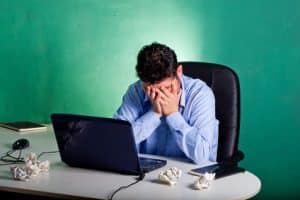 On Monday of this Thanksgiving week, the California Association of Realtors® unleashed a whole slew of new and updated forms.
First things first, if your Broker has not updated your required forms list to address these changes, feel free to contact the Escondido transaction coordinators at Transaction 911 to help you get your files in order. There are so many new and updated forms that they are too may to mention here. Aside from the new Residential Purchase Agreement (RPA), here are three of this Escondido Transaction Coordinator's most important things to note:
Seller Counter Offer (SCO) and Buyer Counter Offer (BCO). Guess what? Things have changed and there is no more Counter Offer form. There is a Seller Counter Offer (SCO) and a Buyer Counter Offer (BCO). So, when a seller receives an offer, he or she needs to respond on the Seller Counter Offer. When the buyer receives the Seller Counter Offer, the buyer needs to respond on a Buyer Counter Offer. (Don't forget that there is also a SMCO—a form that sellers should use to respond when there are multiple offers on the property.)
No more Wood Destroying Pests? The WPA is now not a current form. Since it is completely removed from the forms library, buyer's who want the seller to conduct a pest control inspection or obtain termite clearance are going to have to request it—either on the purchase contract or when making a request for repairs later in the transaction. Many agents and lenders have pointed out that if the buyer is obtaining a loan, a delayed request for termite clearance could also delay the closing, as the lender may need those reports in order to draw loan documents or even get the loan approved.
Response to Request for Repairs (RRRR) This clever form breaks up the old Request for Repair into both a Request and a Response, providing more space and making it more clear as to who is supposed to sign where. People get a giggle about the new form acronym RRRR—kind of sounds like what a pirate would say, huh?
The key is to get on the upside of these new forms, to update your zipForm® templates and make sure that you have the latest checklists so that your transaction file is compliant. If you feel like you want to walk the plank and you need help, feel free to call the Escondido transaction coordinators at Transaction 911.
Happy Thanksgiving!