Seller Disclosures and Other Forms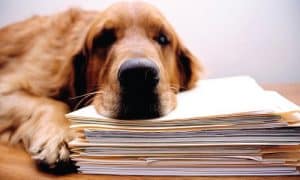 If you've been around the block a few times in California or even if you haven't, you may have already noticed that California Association of Realtors® updates their forms and contracts twice a year: in April and November. In fact, we are supposed to be seeing our new Residential Purchase Agreement in that upcoming forms update in the fall of 2014.
In April, there was one new form coming out this April, and that's the Representative Capacity Signature Addendum (RCSA)—a form which asserts the role and capacity of representatives and signatories.
There were revisions to five California Realtor® forms:
Additional Agent Acknowledgement (AAA)
Additional Broker Acknowledgement (ABA)
DLT Declaration Regarding Real Estate License and Tax Reporting (DLT)
Notice of NonResponsibility (NNR)
Of course, the one on this list that many of us use the most is the Transfer Disclosure Statement. There is a new Item 16 on page two, which questions the seller as to whether he is involved in any pending litigation.
Always remember that if you use the templates for Realtor® forms within ZIPforms to create your contracts, the new form will not be updated automatically within your templates. You will need to manually delete the old form from your template and add the new one.
Another thing that is very, very important to note, is that you cannot use the old form anymore. This means that if you have a lingering transaction from a few months back or if you obtained the TDS and other seller disclosures when you took the listing in March, you must have your seller complete the TDS again on the new form. (What a drag, right?)
At Transaction 911, we will create and edit your templates for you when we process your fully compliant transaction file. If you want to learn more about how Transaction 911 can help you save time and close more deals, please feel free to contact our office.