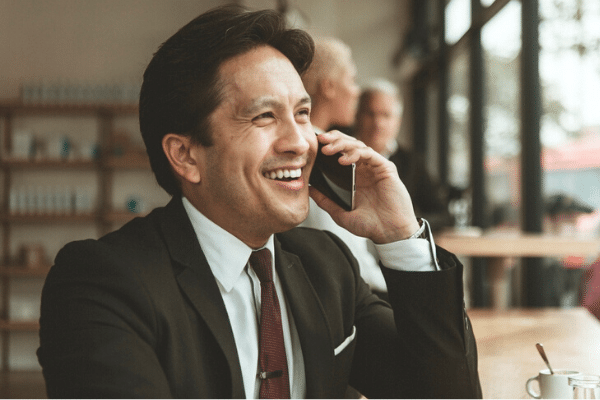 Selling real estate is one of those interesting careers where what people think you do and what you actually do are actually very different. It seems like the most common misconception about real estate agents is that all they do is drive around in fancy cars, go to networking events where wine is served, and look at super fancy properties. The truth—as we all know—is that the actual day-to-day job is soooooo much different than that. To that end, we surveyed a number of our busiest real estate agents and asked them what they wished they knew before they got their real estate license, and we've reported the findings here.
5 Things I Wish I Knew Before I Got My Real Estate License
Clients expect you to be available 24/7

. We've often been told that when selling real estate, you can make your own hours. Yes, this is absolutely true, but you do need to be able and willing to show property and speak with clients anytime day or night. Some prospective buyers and sellers are only available on nights and weekends, so this means that you also need to be available nights and weekends. Additionally, a client may be reviewing paperwork on a Saturday night at 9 pm and may have some questions and give you a call. While it is always a good idea to set boundaries, you do need to be aware of the fact that some clients do not respect the boundaries or will ask you to be available to them at times when you would prefer to be "off".

Your Business Means Your Business.

It's true that you are an independent contractor and there are many benefits to that, including flexibility and autonomy. But it also means that you need to do your own bookkeeping, advertising, social media posting, scheduling, inspections, paperwork, contracts, follow-ups, phone calls, emails, photos, and website development, if applicable. You may get some support from the broker of your office, but be prepared to have to address the backend of your business each and every day. This is what Michael Gerber refers to as working both "on" and "in" your business. Sometimes this means long nights and weekends in order to keep up.

A Good Brokerage Is Vital to Newbie Success.

A "good" brokerage is a brokerage where the broker or sales manager is available to you all the time—for quick answers to questions, for support on getting established, for training on how to use the MLS, the contract software, and on how to write contracts and use lockboxes among other things. One agent we know wrote his very first contract by copying a contract of another agent, only because he did not have any support from his office brokerage. Don't be that agent; make good choices when selecting a broker and a brokerage to hang your hat.

You always need to be learning.

If you like learning, then this is no big deal. Software and hardware is always changing, just as the policies and contracts are. In order to make sure that you are not putting your license in jeopardy or putting your clients at risk, you must always be learning—attending office meetings and training, participating in instructional events and conferences, etc.

Make sure you have a solid savings account.

If you are just getting started and real estate is your full-time gig, you may be surprised to hear that you may not have your first closing for 3-6 months. Since you need to pay all sorts of dues and fees when you get started and then annually, you do need to have solid savings account to keep you going as you ramp up your business. Without that, you'll be back to applying for jobs pretty quickly.
While there are plenty of awesome things about selling real estate and we absolutely love real estate and working with agents, these are the things that agents wish they knew before they got started. Do you have any to add to the list? If so, we'd love to hear from you.