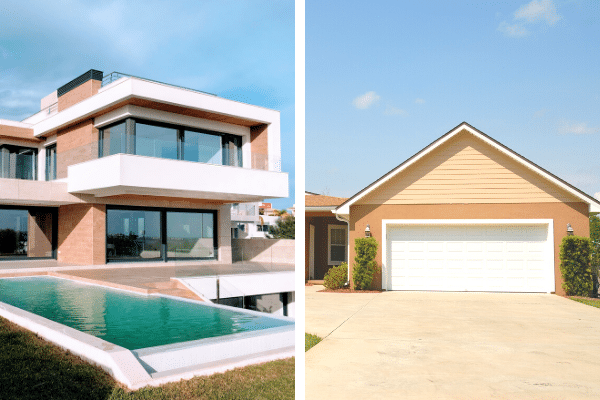 At Transaction 911, our transaction coordinators help agents throughout the state and we assist with closings day in and day out—even during the pandemic. We also get all sorts of questions from agents and aspiring transaction coordinators. One of the most interesting questions we received recently was this one: As a newbie agent, is it better for me to focus on luxury real estate sales or lower-end or more affordably priced homes?
That is a really thought-provoking question. And, thanks to television channels like HGTV, it seems that everyone wants to dip their toe in the water—either as a flipper or as a luxury agent. If you are new to the field of real estate, it is important to build up a client base and also to get exposure to all sorts of real estate sales so that you can see not only what you like best, but what you are good at. And, if you start focusing on one sort of property too early in your career, you may miss out on an entire faction of opportunities to learn and also opportunities to make sales.
What we can tell you is this: Most newer agents generally represent buyers for the first few years. And, over time, not only through word of mouth and advertising but because those buyers often become sellers, the average newer agent generally does not handle listings for the first few years. That doesn't mean that there aren't new agents taking listings; it only means that the bulk of newer agents start working with buyers first. Often new agents start by working open houses, which often exposes them to many buyers in a short period of time—a style often adopted by new agents.
Another good idea for new agents is to join a team. In that way, the agent may have a mentor or someone to shadow in order to learn the ropes before going out on his or her own. Often, this decision depends upon the agent and whether he or she thinks they have the contacts and experience to get off the ground quickly or whether they need the support provided by a real estate team. Real estate teams have listings that new agents can hold open; they also have practices in place which can set up a new agent for success.
Whatever you decide to do, it is vital to understand the paperwork involved in a real estate transaction. And, if you are a California real estate agent, that paperwork can involve over 55 different forms. So, if you need a transaction coordinator, feel free to contact the team at Transaction 911.