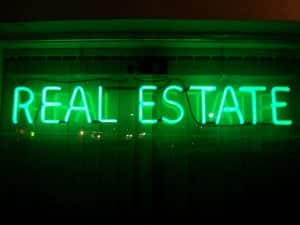 If you are a real estate agent or Realtor® in California, then you always need to stay up to date on the policies and procedures required to do your job well and represent your clients and their best interests. According to a Carlsbad transaction coordinator, "there are lots of details that you need to pay attention to in order to have make sure that your file is completed correctly."
CRES Insurance Services has made the following recommendations for California Realtors® and their transactions, and this Carlsbad transaction coordinator is sharing them with you here:
DO consider the appropriate time frame for Notice(s) to Perform. The Notice to Perform aspect of the purchase agreement is a very potent clause. Bear in mind that if the buyer agrees to the standard 24-hour notice period in the purchase agreement, this may later come back to haunt the buyer and buyer's agent. For example, if the notice to perform contains the standard 24-hour period, depending upon the buyer's and their agent's availability, they may both have enough time to consider removal of the contingency and default under this time period. As such, when representing buyers, consider using a longer period such as 72 hours.
DO use the appropriate form for increased deposits subject to Liquidated Damages Clause. The Liquidated Damages Clause in a residential purchase agreement only applies to initial deposit monies. If your sell their deposit with the increased deposit subject to the Liquidated Damages Clause, the purchase agreement mandates that the parties use the CAR-RID form. The higher the amount that is subject to liquidated damages, the greater the protection to the seller. Similarly, the lower the amount of the deposit subject to liquidated damages, the less money the buyer stands to lose if they inexcusably fail to close the transaction.
DO call Risk Management. As we know, several issues may arise during the course of a transaction. Maybe someone doesn't perform. Maybe something should have been put in writing and it was not. If you face any situation that you are unsure of, do not hesitate to contact your broker's Risk Management department in order to clarify the situation.
While the team at Transaction 911 cannot advise you on legal matters surrounding your transaction, we certainly have the experience and the contacts to navigate even the most unpleasant of real estate situations. So, if you have any questions or need help, please do not hesitate to contact our office.