Escondido Transaction Coordinator Notes New Trend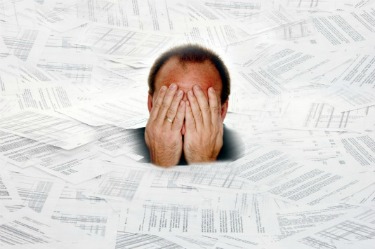 "There's a new trend in the filed of distressed mortgages. And, this trend could impact your next closing," says an Escondido Transaction Coordinator. What is that trend? It's something called the service release, and when it happens, it is bad news for the buyer and the sellers on the real estate transaction.
What Is a Service Release?
The term, service release, refers to a process whereby one servicing company releases a mortgage in order to be serviced by another. Unfortunately, over the past four years, service releases have become increasingly more common, and frequently impact a real estate agent's ability to get a short sale completed in a quick and efficient manner. This is primarily due to the fact that most service releases require that the agent begin the short sale process all over again—even if short sale approval has already been obtained.
According to some tips provided in a recent email from Bank of America,  "real estate professionals should advise homeowners that a servicing transfer might occur at any time during the short sale process."
The email continues:
Bank of America services mortgage loans for hundreds of investors. As a part of normal servicing, investors may decide to release or transfer servicing from Bank of America to another company. The transfer of loan servicing is a common practice across the industry, and occurs for a variety of reasons. At certain times investors choose to partner with other servicing companies to help meet the needs of the investor.
Servicing may be transferred on first, second or stand-alone liens. You should contact the new servicer to determine what steps need to be taken to continue with the short sale.
Most lenders involved in some sort of service release will send the borrower a letter two to four weeks prior to the release. This underscores the importance of requesting that borrowers continue to open the mail, despite the fear and anxiety that often comes with opening associated with a defaulted mortgage. "When the borrower does not open the mail, and the transaction is already in escrow, the service release is going to slow things down," says an Escondido Transaction Coordinator.
Short sale listing agents and short sale negotiators should note that when the loan is service released it frequently takes up to three weeks to show up in the new servicers computer system. And, often times, the loan number will change. Because of this, if you are processing a short sale that is service released, make sure the contact the new lender, confirm the loan number and confirm that the loan is in their computer system before submitting the short sale package.