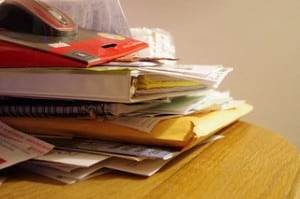 If you are a real estate agent, then you always need to keep abreast of the latest policies, procedures, and laws impacting the field of real estate. "All of that important information is what helps you to do your job… an do it well," says a San Diego Transaction Coordinator.
San Diego Transaction Coordinator Tips
Here are three hot tips for California real estate agents from a San Diego transaction coordinator:
As the listing agent on a property, always have the seller sign and verify all the information that is submitted to the Multiple Listing Service. Protect yourself and have the sellers sign the MLS report before you put the property on 'Active' on the MLS.
Never sign for your client per a telephone call. The buyer or seller should always sign all legally binding documents such as the purchase agreement or counter-offer. An agent's signature for their buyer or seller followed by the words "per telephone call" is not sufficient to form a legally binding document and will not stand up in court. Get a signature! We are in an age with fax machines and electronic signature programs are at the tip of our hands. All aspects of a real estate transaction are critical and everything needs to be signed by the buyer or seller.
Sellers – DO have the Buyers get a professional inspection. It is advised to make it a condition of the sale of your property, the buyers have a professional home inspection completed by an ASHI or CREIA certified home inspector. DO NOT identify the specific inspector, rather merely require that the buyer select an ASHI or CREIA certified inspector. Inspectors from these agencies are held to a higher standard of care. DO NOT let the buyer skip a home inspection. Defects or conditions of the property that arise later, may come back to haunt the seller because it was not addressed before the transfer of the property.
Utilize these great tips from a San Diego transaction coordinator when you work on your next real estate transaction. And, if you know anyone that needs a transaction coordinator for any transaction closing in the state of California, please do not hesitate to call the team of transaction coordinators at Transaction 911.