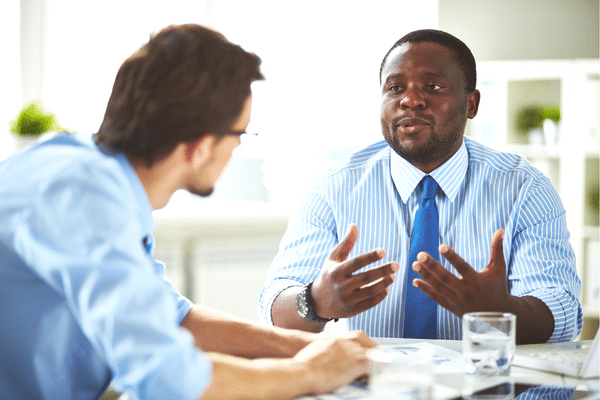 Transaction 911's sister company, Short Sale Expeditor has been handling bank negotiations for short sales and foreclosures for over 15 years. We've spoken with the team at Short Sale Expeditor and asked them for their top three negotiation tips. And, we are sharing them with you here.
Slow and steady wins the race.

If you are the listing agent in a real estate transaction and you get an offer on Friday afternoon, please heed our recommendation. Slow and steady wins the race. There is absolutely no need to lock it all in on Friday afternoon. Take the weekend and see if more offers come in. Think carefully about all the terms and work through the nuts and bolts in your head and with your clients. Then, respond in an intentional and meaningful way—not in a rushed and frenetic manner. In the long run (even if it is just an act), your slow and steady "vibe" will send a message to the other side. If you act quickly and appear desperate, buyers may even think there is something wrong with the house. Work for your client and not for the other side.

Don't show your whole hand at once.

Have you ever played a game of chess? Are you good at it? Or, have you ever played against someone that can see all the possible moves on the board? There is a knack to seeing that, and not everyone can. But if you know your own long-term plan, don't show it to the other side all at once. For example: your clients may need extra time in order to remove the loan contingency, but they may not. The lender thinks he can probably do it on time. Don't bother telling the listing agent upfront. Ask for an extension when and if it is necessary. If you tell the agent upfront about something that may or may not happen, they may move on. In that case, you have not worked for your clients.

Put it all in writing.

We know a few agents that like to pre-negotiate all terms verbally and go directly to an accepted offer. We disagree with this tactic. First off, everything needs to be presented and discussed with your clients. How can you do that effectively if you are speaking on the phone to the other agent? Question: "Will your clients accept an offer of $850K? Response: "Great question. I don't know. Send over your offer and I will present it and we will find out."
The above are three simple ways to get the most out of any negotiation. Try them and see if they work for you!