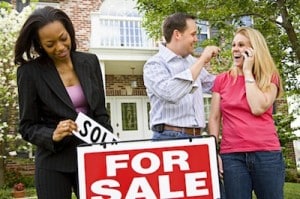 In real estate, you've got to admit that it's all about the leads and lead generation if you want to make big bucks. If you are like most agents, you are facing challenges getting buyers qualified and offers accepted. But, those are problems that can be overcome…
IF YOU ONLY HAD MORE LEADS.
Want to learn how to do this? Want to get fresh ideas for how to build your current pipeline?
Enter your email below to watch a power-packed session where you can hone your skills and review Rock Star Lead Generation Techniques. In this one-hour recorded webinar taught by Broker, Author and Trulia contributor, Melissa Zavala, we will cover how to stay ahead of the curve by using the latest and greatest tools, diversifying your marketing campaigns, and including such sites as Craigslist and Yelp! to create an inbound marketing campaign that doesn't stop when you sleep!
Based on Melissa's own successes and personal experiences, she will provide concrete ideas and strategies for how to generate leads (and close more deals)! Her information is easy to understand, and her tips will save you time and money!
And… Click here to download a companion worksheet for the training.