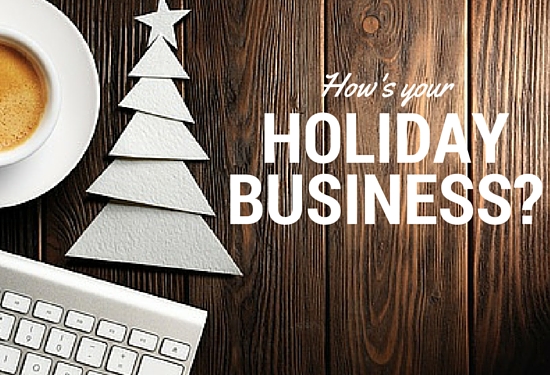 The San Diego Daily Transcript asked the CEO of Transaction 911 to share her thoughts on the following questions regarding conducting business during the holidays: What do you think about conducting real estate during the holiday season? Is it busy for you? Are you able to put together sales? Check out Melissa's comments and please share your thoughts in the comments section. We'd love to hear from you.
Here's the question:
The holidays are a historically slow time for the market. As an agent, what do you do during this time? If it is slow, what do you do to keep yourself busy?
The holidays are generally a slower time in the real estate business, and this year appears to be no different. Here are a few ways for real estate agents to see continued success and closings during the holiday season and in the beginning of the new year:
Be very aggressive in September, October, and early November and try to put as many transactions into escrow as possible. Often times escrows don't close in just 30 days, so this hard work will assure more closings near the holidays or early in 2014.
The holidays are a great time to develop and improve upon existing systems. Devise prospecting and marketing plans. Take courses to learn new technologies and new methods to be more productive in doing your job.
Break bread. Everyone loves to eat and drink over the holidays. Contact your A-list clients and invite them to enjoy a meal. Host a holiday party. Not only will you have fun, but you will also maintain top of mind awareness at the same time.
Review marketing materials. Have you ever gone online and seen a professional profile that you know is not accurate? That's because people forget to update their online profiles as they change jobs, take new courses, receive awards, or even change hair color. The holidays are a perfect time to buckle down and make sure that your online persona actually matches your real one!
One thing is for certain: Any client or prospect that you obtain near or during the holiday season is like to convert to a real closing sometime soon. Most folks do not want to be uprooted during the holidays. So, anyone that wants to list his or her home during the holidays or anyone that wants to start a home search during the holidays is surely a highly motivated homebuyer or home seller. Not to mention, homes always look and smell so nice during the Christmas season, with the lovely decorations and the yummy baked goods, who could resist a home search during the holiday season?
Best wishes to you and yours for a wonderful holiday. Please use the comments area below to share your ideas for activities to do over the holidays in order to put 2016 in high gear.