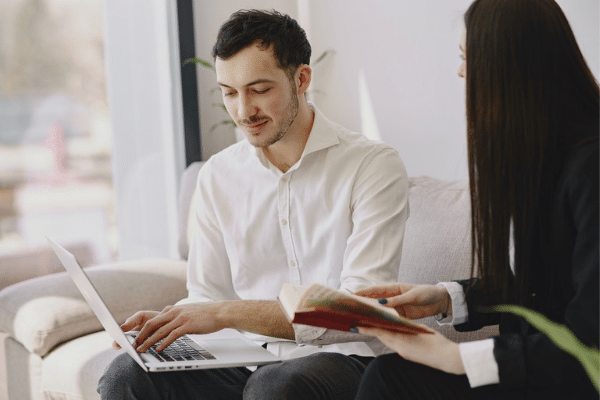 Sad but true, many consumers envision real estate agents as akin to ambulance chasers—aggressively seeking out that next transaction with no respect for the consumer. (They also have this concept that real estate agents just drive around in fancy cars, going to open houses, and drinking wine at networking events. But, that's a topic for another day.) If you are tired of using the same old tactics to secure your next real estate lead, here are 5 ways that you can provide value to potential clients and sales prospects that are good for the long haul and will provide you with long lasting relationships that will result in referrals and closings.
5 Ways Real Estate Agents Can Provide Value to Clients
Provide information on changes to zoning or tax regulations. Many people aren't aware of the new zoning and property tax regulations. And, there may be a significant financial benefit to some of this information. For example, Proposition 60/90 will allow seniors to transfer their base value if they move within certain counties in California. Since many seniors may need to downsize, this might be important information for them. 
Send regular CMAs to any seller prospect you have on your list. Many associations offer Cloud CMA to their agents. Or, there is also RPR where you can create a very comprehensive CMA. Either way, mailing, emailing, or dropping off regular CMAs provide the tools people need in order to make the best decisions about when to sell.
Give information about possible solutions to borrowers in financial distress. For example, some folks might want to learn about the pandemic programs related to forbearance and what that can and should do when the forbearance runs out. If they need to sell, in this way, you will be the first to know.
Keep investors informed of 1031 exchange laws and policies. Although there have been some changes to the 1031 exchange in recent years, many investor owners may not realize that their tax depreciation runs out after the useful life is over (27.5 years). What this means is that it is important for investor owners to freshen up their portfolios in order to maximize their tax deductions.
Offer information about mortgage rates and programs. We know agents who have been contacting all of their past clients about refinancing because rates are currently so low. This has stirred up a whole slew of transactions—from refis, to sales, to purchases. Make sure to keep clients up to date on the rates—not just via email but via telephone as well.
These are just 5 powerful ways that you can provide value to post clients, future clients, and sales prospects. And, once you get that transaction going, if you need a transaction coordinator, feel free to contact the team at Transaction 911.