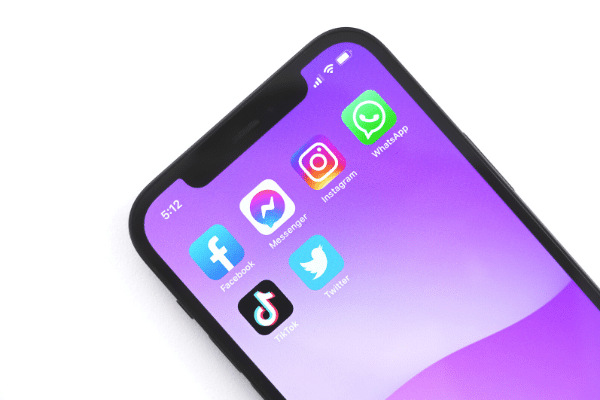 As you begin to think about 2022 and how to up your real estate game, there is definitely no successful agent who does not have their marketing plan locked in. So, if you are looking for ways to better your 2022 business plan, you might want to consider taking a close look at your marketing and advertising. Check out our handy list of marketing must-haves for real estate agents.
5 Marketing Must Haves for Real Estate Agents
Website optimized for mobile devices.

The first marketing must-have for agents is a website. It doesn't even have to be their own personal website. If your brokerage has an amazing website where you can have a strong presence and get leads to boot, that is a wonderful option (because then you aren't responsible for making the updates). Make sure that your website is also optimized for mobile devices! If your company does not offer you a strong presence, don't go straight to Wix or Godaddy, but consider such companies as Sierra Interactive, a company that produces great websites that also have strong back end tools included. 

An email marketing tool.

You probably already realize this, but it bears repeating: you may have a huge social media presence with tons of followers, but if you do not have those folks' personal information in your own database outside of Facebook or IG (or wherever), you do not have a solid and independent structure for your business. For this reason, it is vital to collect all the email info that you can and set up monthly email newsletters and regular email marketing campaigns and programs. You can do that often through a CRM (such as Lion Desk), but you can also send mass emails through platforms such as Mailchimp and Constant Contact. 

A content marketing plan.

When you make your business plan for the year, make sure that it includes a strong content marketing strategy. If you write an article for your website, you can convert it into a video using Lumen5 or another program. You can then share it on social sites and in email newsletters in all sorts of different ways. And, you don't have to do it just once, but can reshare similar content several times, as long as the content is still relevant. Write up a daily posting plan, a weekly or monthly email plan, a regular and deliberate blogging plan, and stick to it for a year. It will certainly up your game.

A social media presence.

Perhaps this one should have been number 3. But make sure to select one primarily social media site and post regularly. If you can, add in secondary sites. Go where the business is. If you are targeting empty nesters, do not post to Snapchat, for example. Also, consider using social media posting products such as Hootsuite, among others.

Reviews, reviews, reviews.

If you want the phone to ring even when you are sleeping, build up your online reviews. The more positive reviews you have, the more the phone will ring. Consider making a goal of increasing your reviews on Google and Yelp, and work towards that goal little by little as an ongoing project.
Got more marking must-haves for real estate agents? If so, feel free to share them in the comments below.