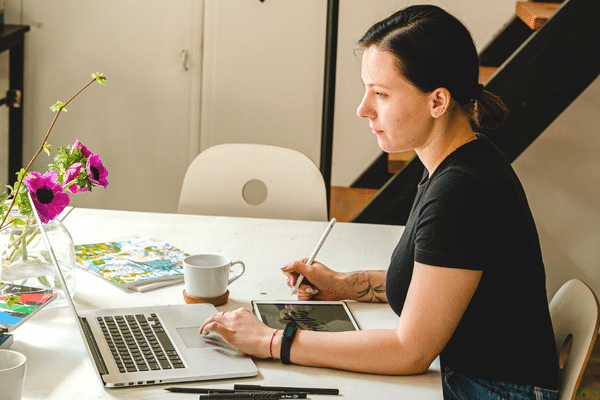 Have you ever heard the old adage, "Jack of all trades, master of none." It refers to a person that dabbles in several things, rather than gaining expertise in a specific area. While there is nothing wrong with knowing a lot of things, when it comes to your real estate business, you absolutely cannot be a one person show. What happens if you have a family emergency or want to take a vacation? If you are a one-person show, your income stops when you are not working and you never catch a break. As such, it helps to form a team or set up a business where you outsource certain tasks so that you have more time to focus on the things you do best—such as list and sell property.
3 Tips for Improving Your Business Through Outsourcing
Here are three ways to improve your real estate business and see increased closings through outsourcing.
Hire or subcontract a marketing guru/graphic designer. Have you ever started looking at YouTube videos or IG posts only to lift your head and see that an hour has passed? You can easily increase your productivity by hiring someone to assist you with social media marketing as well as any graphic design items that you need. Not only will that get you away from your computer or cell phone and focused on other aspects of your business, but it will also get your very high quality posts and professionally designed items. Since both your graphics and your social media are a precursor to any face-to-face meetings with new clients, a professional touch will go a long way towards obtaining new business and saving you time to boot.
Work with a professional transaction coordinator. Why waste hours of your day creating some of the 55+ documents required for your brokerage as part of your transaction file? Imagine how many calls and appointments you could have while someone else is handling annoying tasks—such as generating disclosures and following up on missing items for your office file. Don't be pennywise and pound foolish. A transaction coordinator, such as those who work at Transaction 911, can save you time while allowing you to focus your energies elsewhere.
Create a schedule with your outsourced vendors. When you outsource, you still need to keep an eye on the work. The best way to do this and still save a ton of time is to set up daily, weekly, or monthly follow ups with each person who supports you. In this way, you can review their work, discuss your needs, and generate ideas for future projects. In that way, there's no surprise when the work is turned in and you get the quality that you need to stay on top of your game.
One of those old school sales training gurus used to say in his pitch: "You're probably thinking… I can't afford this." His comment was always "You can't afford NOT to do this." Setting up a system that allows you to level up your real estate sales game is an investment that will pay off tenfold.
If you or anyone you know needs a transaction coordinator, feel free to contact the team at Transaction 911.