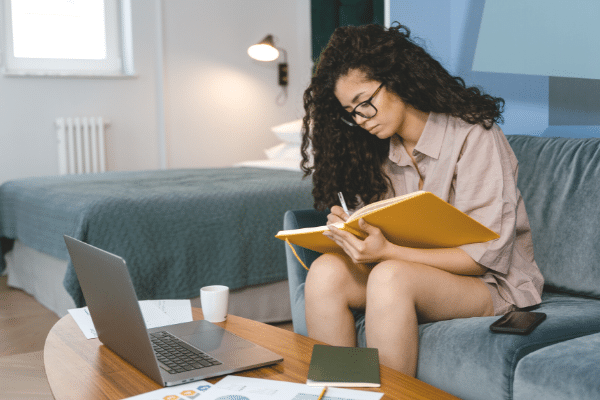 Working until late into the evening? Missing spending time with your kids or attending a sporting event because of too much work? Well, perhaps you should consider outsourcing. At Transaction 911, we've always felt that if you give us the time consuming task of coordinating your real estate transaction and you allow us to prepare the transaction file, you will be freed up to do what you do best—list and sell property. After all, if the transaction coordinator takes 20+ hours to do your file, think how many transactions you could put together if you had that time back!
Here are 6 reasons you need to outsource effective immediately:
THERE ARE COST ADVANTAGES
The most obvious and visible benefit relates to the cost savings that outsourcing brings about. You can get your job done at a lower cost and at better quality as well. For example, you may be able to contract with a tech person, a marketing person, or even a dialer from another country and save up to 60% on costs as opposed to hiring someone local to add to your team. (Note that it is generally not a good idea to outsource contracts and paperwork outside of the U.S.) Plus, the quality of the services provided is high thereby ensuring that low-cost does not mean low-quality.
YOU HAVE INCREASED EFFICIENCY
When you outsource your business needs, you may be surprised to hear of the advanced degrees and extremely high level of experience of the contractor you hire. Thus, they can do the job better with their knowledge and understanding. This leads to an increase in productivity and efficiency in the process thereby contributing to the bottom-line of your business.
YOU CAN FOCUS ON CORE AREAS
Outsourcing your business processes frees you up (as previously stated) and enables you to focus on building your brand, generating new business, negotiating, and growing your base while not having to deal with the time consuming and mundane component of your business. 
SAVE ON INFRASTRUCTURE AND TECHNOLOGY
Outsourcing eliminates the need for investment in infrastructure as the outsourcing partner takes the responsibility of the business processes and hence develops infrastructure for the same. As an example, you may not need to invest time or money in the technology creation if the vendor has their own software and practices and can do it for you.
YOU HAVE ACCESS TO SKILLED RESOURCES
You no longer need to invest in recruiting and training resources for your business. You can hire through a third-party company or on your own and you will be surprised at the support there is online for selecting a third party vendor for outsourcing.
THERE IS A TIME ZONE ADVANTAGE
Apart from the cost advantage, the other much touted benefit has to do with the time zone differential between certain countries popular for outsourcing. For example, if you are in the U.S. and outsource to the Philippines, you may have folks working while you sleep. Projects can get done quickly and efficiently.
At Transaction 911, our entire staff is located in the United States and we are happy to handle your short sale and transaction coordinating needs. We will free you up to do what you do best—list and sell property.